Product Description
Product Description
Developed specifically for hunters and marksmen
Smooth active-volume function, which eliminates abrupt sound cut-off
Interchangeable shells in green and orange
Connects to hunting radio
Auto shut-off function
Collapsible for easy storage
The Peltor SportTac is comfortable to wear, even on long shifts. The sport shooting comes in two models supplied with two choices of coloured headset cups (red and black or green and orange), making team-play more practical as well as heightening visibility safety. The protector is foldable for easy storage and transportation.

This product requires batteries for operation.
Batteries are included with your purchase.
Additional Information
Additional Information
| | |
| --- | --- |
| Manufacturer | 3M Peltor |
| Condition | New |
| Manufacturer Part # | MT16H210F-478-RD | MT16H210F-478-GN |
Reviews
Customer Reviews (1)
Expert Review

Review by

Best4Systems

Headset suitable for: Hunters or Marksman

Major benefits:

Developed specifically for hunters and marksman.
Active ear defence allowing un-harmful noise levels to user whilst protecting the ear.
Active ear defence allowing un-harmful noise levels to user whilst protecting the ear..
Rugged design with 2 Year Guarantee.
Slim cups & collapsible headband for easy storage.
Unique interchangeable cup colours

Overall assessment:

The Peltor Sporttac is virtually a industry standard for the keen hunter or marksman. It's slim design makes it very comfortable to wear whilst shooting and the foldable leather headband allows the headset to fit into most jacket pockets. The interchangeable cups are also a unique feature. Choose between the Sport Pack which come with interchangeable Black & Red cups or the Hunters Pack which comes with interchangeable Green & Orange cups.

To save on battery life the Peltor Sporttac also boasts an energy saving shut off mode. The headset will sense inactivity over a period of time and turn off its power protecting your battery life.

Consistent with all Peltor headsets is the build quality and in particular with the Sporttac making it the leading product within its field. This is supported with a full manufacturers 2 year guarantee.

(Posted on 26/01/2016)
Delivery
We offer a standard € 10 delivery for every parcel under 20 kg which is delivered in 48 hours from the date of shipment (allowing for weekends and public holidays).
Upon shipment of your order, you will automatically receive a confirmation email that will allow you to track your delivery in real-time. A signature will be required on delivery.
You may also be interested in the following product(s)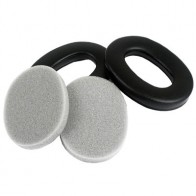 Excl. Tax:
€7.20
Incl. Tax:
€8.64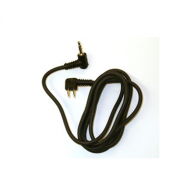 Excl. Tax:
€17.40
Incl. Tax:
€20.88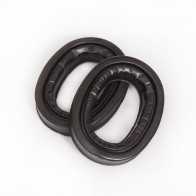 Excl. Tax:
€36.00
Incl. Tax:
€43.20