Product Description
Product Description
Polycom HD Voice for high-fidelity calls at up to 14 kHz - conference calls that sound as natural as being there.
Polycom's patented Acoustic Clarity Technology - delivering the best conference phone experience with no compromises.
12-foot microphone pickup - 20% greater than previous generations of IP conference phones.
Strong, robust SIP software - leveraging the most advanced SIP endpoint software in the industry, with advanced call handing, security, and provisioning features.
Robust interoperability - compatible with a broad array of SIP call platforms to maximize voice quality and feature availability while simplifying management and administration.
High-resolution display - enables robust call information and multi-language support.
Note:
The Polycom IP6000 only works on SIP enabled VoIP networks. Please check with your IT department before purchasing.
The Polycom IP6000 SIP Conference phone is sold without a Power supply unit as it has in built Power over Ethernet support. The optional IP6000 PSU can be purchased seperately if you do not have PoE on your network.

This is a Power Over Ethernet (PoE) enabled device and, as such, is sold without a PSU.
If you do not have PoE, you will need to purchase a separate Power Supply Unit.
Additional Information
Additional Information
| | |
| --- | --- |
| Manufacturer | Polycom |
| Colour | Dark Grey |
| Condition | New |
| Manufacturer Part # | 2200-15600-001 | 2200-15600-119 |
User Manuals and Data Sheets
Reviews
Delivery
We offer a standard € 10 delivery for every parcel under 20 kg which is delivered in 48 hours from the date of shipment (allowing for weekends and public holidays).
Upon shipment of your order, you will automatically receive a confirmation email that will allow you to track your delivery in real-time. A signature will be required on delivery.
You may also be interested in the following product(s)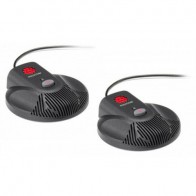 Excl. Tax:
€264.00
Incl. Tax:
€316.80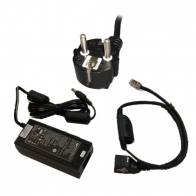 Excl. Tax:
€102.00
Incl. Tax:
€122.40